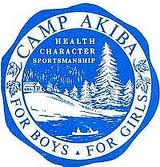 Camp Akiba, (the best camp in the world) located in Reeders Pennsylvania, closed in 1997. The grounds are still maintained and as beautiful as ever, and it is now home to the Pocono Picnic Company. But for those of us who were campers at Camp Akiba, we miss it dearly. Fortunately there is a Facebook Group that helps connect many of us who were campers and staff at Camp Akiba.
Those of us who were campers in the 1970's & 80's and have children of our own are now faced with a question…
Where do we send our kids to overnight camp now that Akiba is closed?!!
Last summer I had the opportunity to visit and work with many summer camps on a tour with my Path To Rhythm Group Drumming Program. I learned many things, and the most apparent thing that I saw was camp spirit. The campers at all of these camps feel the same way about their camp; that it's the best camp in the world.
In addition to getting to drum with over 3,500 campers at 12 different camps, I had the chance to meet some unexpected special people. These were the children of my friends from Camp Akiba. Imagine that…the children of Akibaites!
Below is a list and some photos of the next generation of campers that I met in the summer of 2011.
At Pine Forest Camp :
I drummed with:
Jared Diamond, son of Rick Diamond.
Jordan Sheppard, daughter of Jennifer (Meyers) Sheppard
Daniel Weiss, son of my former counselor, Hank Weiss
Jordan and Justin Shapiro,  the sons of Alison Brodnick Shapiro
And I met:
Chelsea Gordon, the daughter of Howard and the grand daughter of Uncle Lenny & Aunt Harriet
Rachel & Carly Garazi, daughters of Carrie (Meyers) Garazi
Hannah & Jordyn Kieserman, daughters of Amy (Dratch) Kieserman
At Camp Kweebec:
I drummed with Zack and Alex Jacobs, the sons Cory Jacobs
I drummed with Ethan Berg, the son of Cami (Fruchter) Berg
At Camp Canadensis:
I drummed with Carly Sukonik, the daughter of Neil Sukonik
At Camp Chipinaw:
I drummed with Dylan Dansky, the daughter of Tracy (Eisler) Dansky
At Diamond Ridge Camp:
I drummed with Nicky Kelly, son of Sam & Mary Ann Kelly
I met Brooke Oxenhandler, daughter of Brian Oxenhandler
At Sesame/ Rockwood Camp
I met Avery & Jacob Ominsky, the children of Tara Dickerman Ominsky
and socially:
The summer began with a visit from Melissa (Storch) Epstein and her daughter Haley. Next was a visit with Jillian (Altchek) Smath and her two daughters, Marlee and Emily. I also saw Erica (Skala) Napach and her three children, Charlie, Mason, and Lily.

I enjoy meeting the families of former Camp Akiba campers and staff, I consider them my extended family, we are part of the same Tribe.
The Camp Akiba Diaspora Project:
If you want to participate: add the following info to the comment section below…
Your name
The years you went to Akiba
The names of your children
Where they have attended camp, or where they will be attending camp
This information will be visible here on this page publicly as a way to document where the next generation of campers are attending camp.
I will start it off:
Adam Issadore
I attended Camp Akiba as a camper from 1976-1988.
My son is Jackson Issadore, and he was born in 2010. He is still too young to go to camp!