Are you an Early Childhood Educator looking to add new activities to your curriculum?
Are you becoming slightly jaded and uninspired by the music that you incorporate into your teaching day?
What if you could super-charge your self, your students and their parents?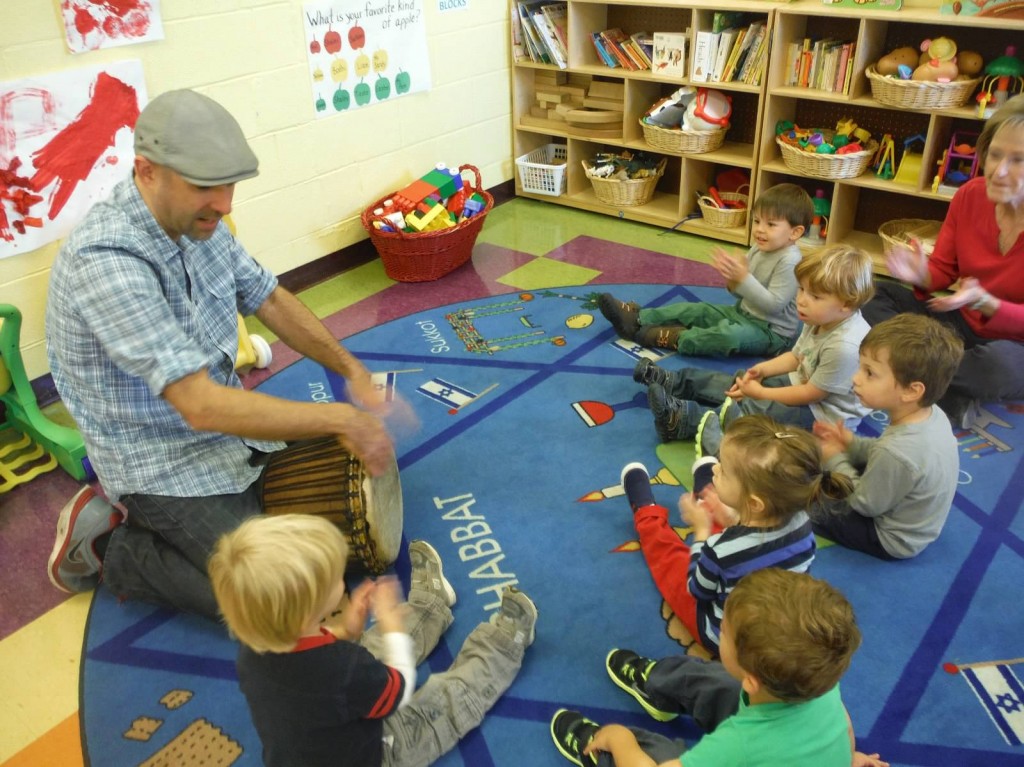 The answer is Drumming!
Bring Path To Rhythm to your school to drum with your students. We bring drums and instruments for all of the participants. We will work with you to create a program that will meet the needs of your students. After a Path To Rhythm Drumming Program, your school will be buzzing with joy and positive energy.
The benefits of this program to teachers and administration:
Teachers will experience a new approach to teaching music.
Administrators will have peace of mind in that they are bringing in a specialty program run by a professional.
Having a drumming activity fulfills the expectations from parents to have interactive and hands-on learning experiences for their children.
Administrators are able to leverage these benefits and utilize them in their marketing and promotional efforts.
About Adam Issadore: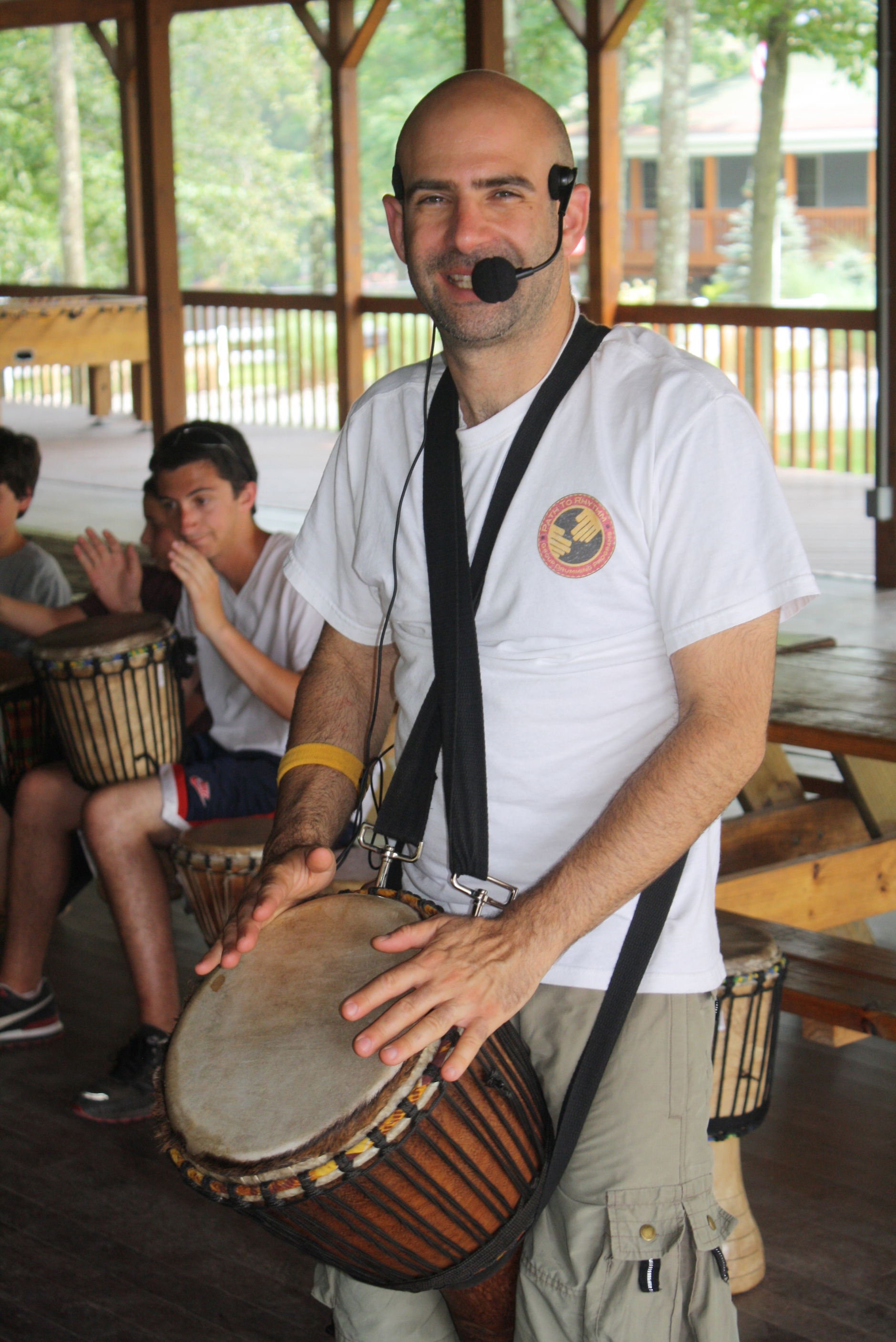 Adam is a professional musician, drummer, educator and facilitator. He has over fifteen years of experience teaching children at the Third Street Music School in NYC. As a performer he has toured the U.S. and Europe playing drums with jazz, rock, and hip hop artists. In 2008, Adam founded Path To Rhythm Group Drumming Programs as a way to share his passion for drumming with as many people as possible. Since that time, he has drummed with over five thousand people and inspired countless numbers to discover drumming. Adam is a master at creating appropriate programs for each population that he works with, from young children to adults. Adam lives in New City, NY with his wife Tara and their son Jackson.
Programs for 2018
Drumming Theme Day: Full Day
(for schools with full day schedules)
Bring Path To Rhythm to school and have a theme day with a full day of drumming activity. This includes five 30 minute sessions that can be scheduled to accommodate your needs.
---
Everybody Drums: Extended Day
Path To Rhythm will spend a full day at school. We will drum with all of your students through out the day, and also facilitate an after school community drum circle event for parents, students and teachers to participate in together.
---
Drum Jam : Half Day
For schools with half day and full day schedules
Get in the groove and drum for a morning with Path To Rhythm. Includes two sessions and a demonstration performance that showcases the students.
---
Grown Ups Only! : In Service Program
Faculty training day
This workshop will introduce teachers and administration to group drumming. Participants will gain a sense of community and connection, and leave inspired to start drumming with their students.
---
Are you ready to bring an awesome program to your school?
Set up an assessment call now using our convenient scheduler. Click here.
Words from our clients:
"The program that Adam brought to the JCC was great! The children were engaged and loved the drumming. Adam kept things moving, and our teachers were impressed at the many activities that the Path To Rhythm Program offered. We love Adam."
– Cathie Izen, Director of Parenting Programs, JCC Rockland
"It was so great to have you here at the 14th Street Y Preschool . Each class from our young threes through our older fours were engaged and participated with zeal.  They were thrilled to have their own drums and learn different ways to make sounds with them.  It was a delight to see the joy on the children's faces.  We hope to have more opportunities to have you return."
– Liz Hirsch, Director of Programs, 14th Street Y, Manhattan
"Our students are exposed to music and art on a daily basis. We were impressed with the program that Adam and Path To Rhythm presented to our students. He was able to captivate their attention. His energy for drumming and his positive energy are contagious!"
– Rita Desilva Johnson, Third Street Music Preschool, NYC
Path To Rhythm will help you create a memorable drumming event for your school that everyone will love.
Contact us now!
Adam Issadore
phone: 917-596-6542
email: Adam [at] PathToRhythm [dot] com
twitter: @pathtorhythm
Set up your free assessment phone call using our online scheduler.
Contact Us Now!
We Are Proud To Have Worked With: